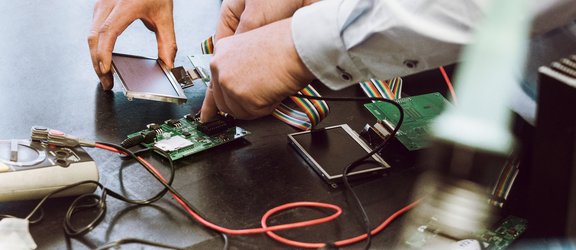 High-class workmanship in its most modern form
Impressive design, the best materials, individual customization and employees with a love of detail and dedication make up the outstanding quality of KLAFS products. Always future-oriented: Our ambition is to advance with modern, efficient and clever solutions in sauna construction.
Craftsmanship and high-tech
For a woodworking company, we use an unusually large number of IT systems. In combination with our well-trained and flexible employees, we are therefore able to master the complex challenge of offering individual special construction solutions and series production similar to the S1 sauna under one roof.
We guarantee innovative and safe technology that is easy to use. All of our heaters are VDE-tested and score with modern design - from small to large.
KLAFS global
KLAFS products are only available from KLAFS. Contact your KLAFS partner now to find the right product for your needs and requirements.
Find KLAFS Partner
Contact KLAFS
Do you have any questions about the KLAFS company or our products? We will be happy to get back to you!
Contact KLAFS
Order Catalogue
Get inspiration around sauna, spa and wellness with our free catalogues.
Order catalogue