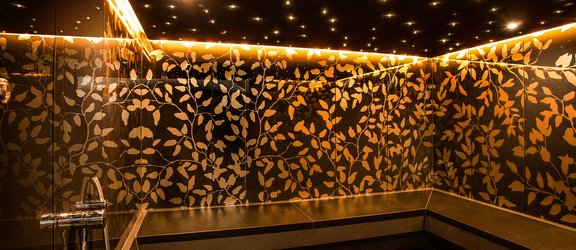 Kokon Club
Ruggell, Liechtenstein
Idea & concept
Kokon Corporate Campus achieves a perfect blend of the working world and relaxation. Its impressive design features oval contours and open spaces with spacious curtained screens. Combined with cutting-edge technology, it creates a beautiful sense of comfort.
Dimensions
Total area: 42,700 m². Sauna world of 320 m²: WOLKE 7 CLOUD 9 by sha, D12 Oro Nero steam bath, SANARIUM®, sauna, RONDO plunge pool, foot bath, LINEA heated loungers, POLARIS ice fountain, SWAY.
Kokon Fitness & Spa meets city dwellers' need for balance, while benefiting from the latest generation of KLAFS technology, including the SWAY pendulum lounger, which offers relaxing power naps in discreet cabins. The WOLKE 7 CLOUD 9 provides a multi-sensory relaxation experience: the combination of light, sound and rocking movement has a restorative effect on the nervous system.
KOKON CLUB - FITNESS & SPA
Industriering 3
9491 Rugell
Liechtenstein