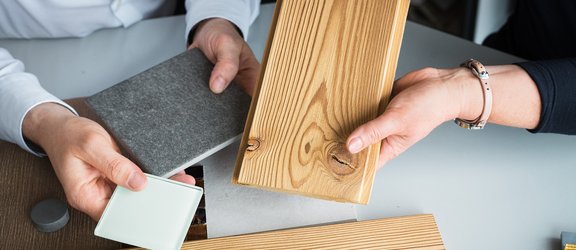 We are always developing new ideas for individual wellness concepts to meet our customers' expectations, or, better yet, to surpass them!
Because every KLAFS sauna is a custom-made and one-of-a-kind, we can transform your dreams of a relaxing space into an aesthetically and technically stunning reality at any time - as early as the design phase of a home or by harmoniously integrating it into any existing building. Be inspired by numerous planning ideas, custom-made products and installation tips for your sauna and wellness area.
10 reasons to choose KLAFS as your partner for planning and implementing your private wellness dream
1. Pure nature with SAUNAPUR®
The most original of all forms of sauna. Intensive infusions and gentle radiant heat. No switching noises in the cabin. No reheating of the sauna. Available only from KLAFS with patented technology.
Discover SAUNAPUR®
2. Five baths in one
The SANARIUM® offers you five different climate zones. By increasing the humidity, the "felt" heat can be kept at a constant temperature, from mild and humid to hot and dry. An aroma cup provides a healthy and soothing aroma bath and operation is simplicity itself.
Discover SANARIUM®
3. Solid craftsmanship
Highly qualified staff and decades of experience in sauna construction. Tested safety according to VDE and continuously monitored RAL quality. On-site warranty. Element and solid wood cabins awarded the Blue Angel for particularly low-emission products, made of wood from sustainable forestry. More about quality from KLAFS.
More about quality from Klafs
4. For every taste
As exclusive and individual as your home. From pure sauna enjoyment in its most classic, original form to luxurious details, the highest quality materials and inspiring design concepts that delight aesthetes. Individuality without limits meets wellness with the 'wow' factor.
5. High quality woods
The exclusive use of selected high-quality woods and careful processing by experts ensures professional construction and durability. The knot-free, robust wood of the Canadian hemlock fir, for example, is excellently suited for sauna construction. It is virtually resin-free and natural. It also does not warp, even under extreme conditions, and allows for a constant heat.
6. State of the art technology
Digital technologies and other innovations increase convenience and flexibility for our customers. User-friendly sauna controls can be built flat using the latest digital technology. Thanks to the patented mechanical turboheat function of the MAJUS heater, the sauna reaches 90°C in just 20 minutes. With eMove Technology, the S1 Sauna extends from the size of a wall cabinet to a functional sauna within 20 seconds.
To the S1 Sauna
7. Everything you desire
Your own unique wellness dream. Our experts have tailor-made solutions ready for any difficult living space, sloping roofs, gables or odd-shaped rooms. Many of our saunas can be made to suit in both width and depth in 10-cm increments as standard, and are available in a multitude of finishes and with optional extras.
8. A welcoming visit
Buying a sauna is a life-changing decision, so rest assured you will receive comprehensive individual advice in our numerous display areas and showrooms, to help you make the right choice for your needs and requirements. You can also choose from a wide range of accessories. Visit us, view and feel our high-quality materials, immerse yourself in the atmosphere of peace and soft light. Feel the soul of KLAFS.
Find KLAFS partner
9. Everything in one place
Consultation and sauna planning directly in your home or at your nearest KLAFS showroom. Short delivery times even for bespoke designs. Professional installation by experienced fitters. On-site customer service and warranty services.
10. Luxury you can afford
Constantly monitored high quality. Durable construction. Prompt and reliable service. Trouble-free operation.
When you decide to plan your sauna with KLAFS, you can rest assured that you are in safe hands, regardless of which model from our sauna product portfolio you choose.